Worship at St John's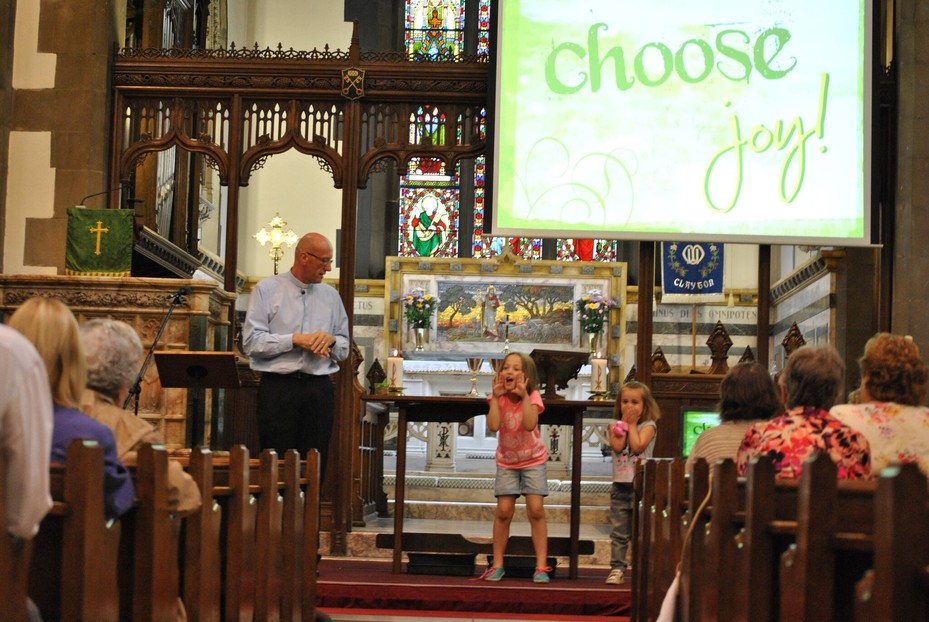 The Sunday 9.15am congregation is a traditional, yet informal and friendly group and includes some of our most long-standing and faithful members. We are led by a team of clergy and readers and use modern liturgy, hymns led by our wonderful pipe organ and reflect on God's Word for today.
The Sunday 10.30am congregation starts in Church with a time for the whole family, with child-friendly songs and an introduction to the theme for the day.
After this, Kidzone (for those 3 years old to Year 5) and The Experience (Year 6 and up) head out to various rooms on the site for age appropriate teaching and input designed to build up their faith
The rest of us then continue with contemporary sung worship, teaching and prayer. Parents with babies are very welcome to make use of our crèche facilities when needed.
The 2nd Sunday of each month in this 10.30am spot we gather for All Age Worship. We are joined by our Uniformed Organisations and share an intergenerational time together.
We share refreshments together after this service, and would love for you to join us.
1st and 3rd Thursdays at 10am is a short informal Communion Service followed by Open Church and Refreshments
Open Church.
Church is open every Thursday morning as a space for quiet reflection and prayer. Refreshments are served and you are always welcome.